All your questions, ANSWERED!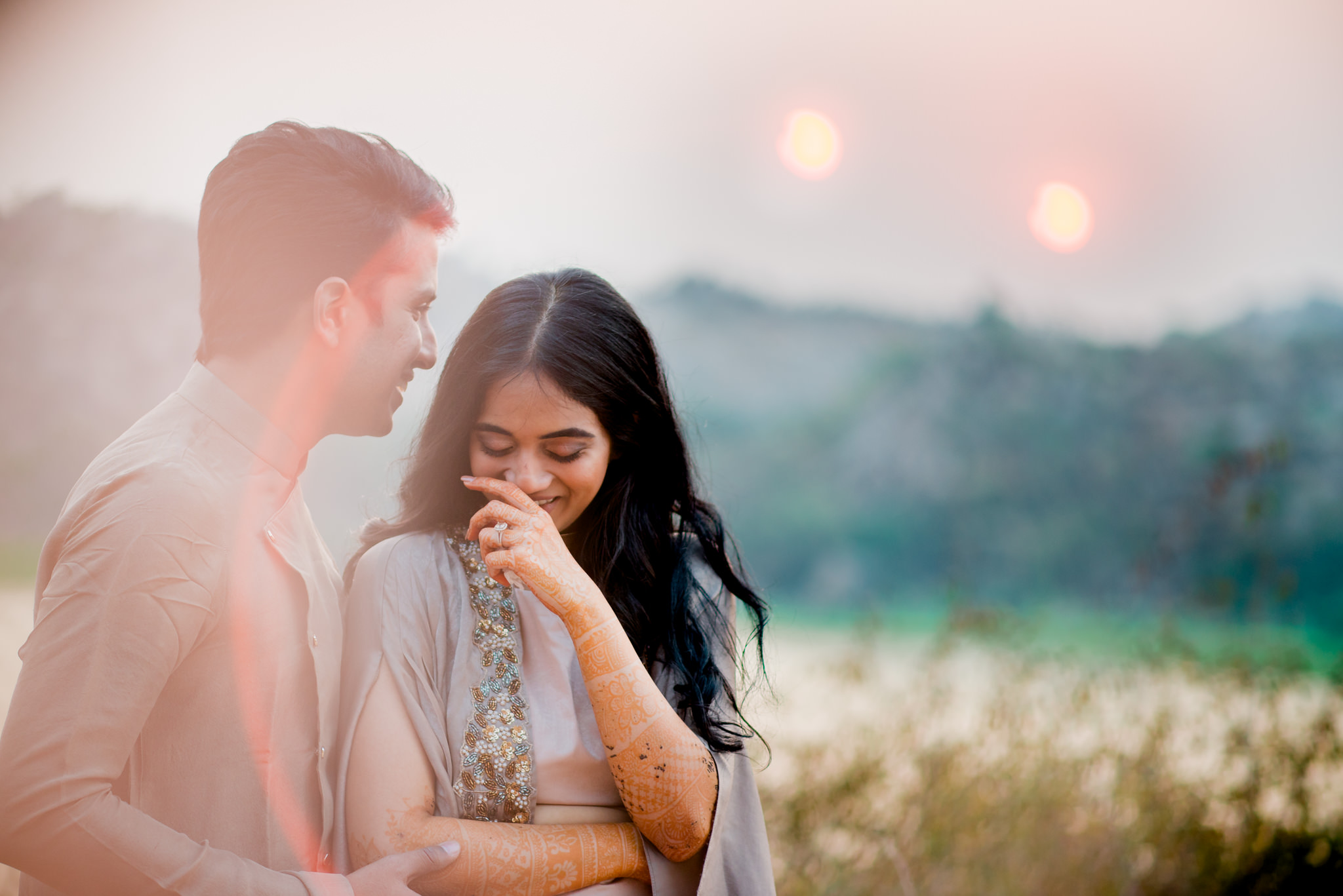 Q1. Where are you based?
We are based in Bangalore, India.
Q2. What is your style ?
Short answer: Imagine your best friends at your wedding. And now, imagine them being really good at taking pictures.
Yes. Our goal is to make images that feel timeless and evoke authentic emotions when you see them. In all the time we're around you, we try and make you feel like you're amidst people with whom you can be yourself.
We try to blend in and document your celebrations as the day naturally unfolds. We shoot unobtrusively for the most part (say 90%) but direct (about 10%) the shots when there's an opportunity to make some beautiful portraits. 🙂
Q3. How big is your team?
1-4 photographers/videographers based on the size/scale of your event and the extent of coverage you prefer.
Q4. Do you also make films? What's your approach like?
YES! Although we started fairly recently, films are our new-found love!
Similar to photos, our philosophy towards our wedding films is to make something truly authentic and personal to you; a film that feels real and one that you can't help but watch over and over again.
Q5. What are your deliverables like?
A full set of 700-1000 pictures for a 2-day wedding.
For our films, it is one version of your wedding film:
A 4-6 minute short film, or
A 12-20 minute longer film.
Q6. Can we see a complete gallery from a wedding that you've shot?
Of course. We insist that we show you some so that we have the right expecations set. These links are included in our first communication with you after you submit an inquiry here.
Q7. How do you deliver these images?
Neatly organized in a dedicated password-protected online gallery. You'll be able to easily download these images in 1) full resolution for print and ii) web resolution for easy sharing over social media.
Q8. What are your delivery timelines like ?
All clients usually see their initial preview of images within a week from the wedding. The entire set of digital photos is delivered in 4-6 weeks from the day of the last event.
For our films, we keep working on the edit till we get to a point where we say "Okay! This is it. This is the best version of the film we can make." It usually takes us anywhere between 3-6 months to get to this point.
So far, so good?